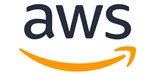 External Application
---
Vacancy Details
Employer: Amazon Web Services
DESCRIPTION
Amazon Web Services (AWS) seeks a creative, motivated, well-connected, and experienced public relations professional to drive its communications program in Sub-Saharan Africa. In this role, the candidate will be responsible for developing and executing an integrated communications plan. This includes the launch process of new AWS services, features, programs, regions, customer success stories, and partnerships in a way that maximizes positive coverage and awareness.

The right candidate will possess extensive media relations skills and social media experience/relationships, is an expert at writing, pitching media opportunity to drive deep signature articles and customer success stories. The candidate will have familiarity with crisis communications, can exercise good judgment while acting quickly, as well as have the ability to lead launch events.

A PR Manager in Sub-Saharan Africa for AWS will work closely with internal business stakeholders, key partners, and customers who are innovating through technology in their own businesses, helping them to effectively showcase their results so other customers can learn from their efforts. The PR Manager will also partner with AWS global PR/AR team and AWS leaders to discuss and develop messaging, communication strategy, and plans as an integral member of Amazon's communications team. The ideal candidate is motivated by a highly creative and dynamic culture where the challenge of breaking new ground and redefining best practices is welcome. In this role, the candidate will have an opportunity to innovate new and interesting announcement plans and programs that are worthy of a company that continues to pioneer the cloud.

Role based - In Johannesburg or Cape Town and will require travel.

Since 2006, AWS has changed the way that companies acquire and use technology by providing a highly-scalable, cost-effective, and flexible technology platform in the cloud. AWS is growing rapidly in the U.S. and around the world with customers ranging from start-ups to Fortune 500 corporations.

Your professional challenges:
· Maintain a strong, current understanding of South Africa's media landscapes and business, as well as media environment.
· Enhance AWS news and media relations activities and proactive campaigns
· Innovate launch processes that align with a dynamic, pioneering cloud business
· Manage news-related business & technology press opportunities
· Align social media activities with EMEA marketing
· Identify and develop customer references for media relations, and public speaking opportunities
· Develop and successfully manage relationships with key media and technology bloggers and AWS customers and partners
· Lead launch events
· Managing a PR agency to deliver successful, high quality campaigns
---
Candidate Requirements
BASIC QUALIFICATIONS
· 7+ years of public relations experience.
· Strong media relationships with top tier business, technology, vertical, and general press.
· Excellent written and oral communications skills.
· Experience working with customers and partners and developing their stories
· Analytical skills
· English – required, Afrikaans or Zulu – advantageous.
PREFERRED QUALIFICATIONS
· Understanding of the technological and commercial aspects of the market.
· A great deal of personal initiative, creativity, decisiveness and team spirit.
· Proven track record of exercising good judgement and ability to be successful in times of ambiguity.
Is this a challenge you would like to take on? Is this the kind of environment in which you thrive? If so, start looking forward to the excellent opportunities we have to offer your professional development, as well as our attractive compensation package that will make you a part of our company's success.
Amazon is an equal opportunities employer. We believe passionately that employing a diverse workforce is central to our success. We make recruiting decisions based on your experience and skills. We value your passion to discover, invent, simplify and build.
By submitting your resume and application information, you authorize Amazon to transmit and store your information in the Amazon group of companies' world-wide recruitment database, and to circulate that information as necessary for the purpose of evaluating your qualifications for this or other job vacancies.
---
1944 people have viewed this job.
About Amazon Web Services
Amazon Web Services is a secure cloud services platform, offering compute power, database storage, content delivery, and other functionality to help businesses scale and grow. Millions of customers currently leverage our cloud products and solutions to build sophisticated applications with increased flexibility, scalability, and reliability.
Our Cape Town development center is where the where Amazon Elastic Compute Cloud (Amazon EC2) was first created, in 2005, and still plays a key role in developing and running the majority of Amazon's EC2 core. In 2012, we also started building an AWS Support group based in Cape Town.

AWS isn't a start-up any more, but that doesn't stop us from acting like one. We set out every day to innovate and disrupt the status quo. We pursue unexpected paths and try to see things differently. We don't just sit back and watch the world change; we're the ones changing it. And we're on the hunt for curious and inventive builders who want to join a company where every day is full of challenging and meaningful work.

Sound like you? Then come build the future with us.


More Jobs at Amazon Web Services