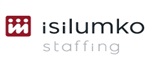 Salary:

R3 500.00 - R4 000.00 Per Month

Job Type: Contract

Sectors: Admin Academic E-Commerce

Reference: M24

Employment Equity Position

Open to candidates with disabilities only
---
Vacancy Details
Employer: Isilumko Staffing (CPT)
Our client (A multinational group of media and ecommerce platforms) is looking to employ 25 individuals living with a disability onto a Learnership programme.

The position is to start within 15 October 2020 AND 01 November 2020.

Isilumko Staffing (Recruitment company) has been tasked to conduct the recruitment.

We are looking for:

- Individuals between the ages of 18 - 28 years of age.

- Individuals living in Western Cape

- Individuals who has access to thier own transporting methods

- Individuals living with disabilities within reasonable accomodation.

Please see the candidate requirements below to ensure you meet the profile before applying.

Applications will need to be sent to Learn@isilumko.co.za with Subject title "Learnership 2021". All applications will be screened, should you not recieve feedback within 2 weeks of applying, please regard your application as unsuccessful.

How to apply?
Send your CV, ID Copy, Matric Copy, Medical Letter confirming nature of your disability to Learn@isilumko.co.za
Should you not recieve a reponse within 2 weeks, please regard your Application as unsuccessful.
Nature of disability will need to be highlighted either within your CV, Medical Letter or subject line of your email.
---
Candidate Requirements
Must be a South African Citizen
Must be between the ages of 18 - 28 years of age.
Must reside in Cape Town, Western Cape
Clear Criminal Record
NOT Open to relocation
Letter of Proof of Disability Required (Physical, Mental, Interlectual, Visual Impairement etc)
---
Hot Job
51 people have applied for this job. 2894 people have viewed this job.
About Isilumko Staffing (CPT)
Isilumko Staffing PTY (LTD), a South African based company, has two business divisions Isilumko Staffing and Isilumko Media. The company was founded in 1992 and has an established national infrastructure in all major business centres including Cape Town, Johannesburg, Pretoria, Durban, Port Elizabeth & Bloemfontein.
FOUNDING MEMBERS AND DIRECTORS
Studentwise Publishing & Marketing (Pty) Ltd ("Studentwise P/L") was founded in 1993. At the outset, the company offered its clients flexible staffing services and solutions utilising a student labour pool to satisfy a temporary staffing need and has grown from that point.
The company has divided its focus into two separate divisions one being Isilumko Staffing and the other Isilumko Media. Both pull resources from the Studentwise student staffing pool for their respective clients needs.
The company's high-quality human capital is driven by an entrepreneurial culture placing a premium on innovation and embracing an informal yet professional style. The company's profit history is fostered by flat company structures, open communications and a non-hierarchical team ethos. The company is fortunate to have a long serving management team who compliment each other and operate well as a unit. With our vision and positioning we believe the company is uniquely positioned to continue strong growth
More Jobs at Isilumko Staffing (CPT)