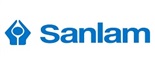 ---
Vacancy Details
Employer: Sanlam Life Insurance Ltd
Are you an ambitious self-starter? Are your career development needs being neglected in your current work environment? If so, join Sanlam Financial Advisors and become part of our professional advisor network.
As Wealthsmiths™ Sanlam is dedicated to making the most of every rand given to us and if you're a highly motivated individual with a healthy mix of independence, passion and drive you may have all the characteristics required to represent Sanlam.
This is an opportunity to further your career within one of the largest, most dynamic financial services companies in South Africa.
Preference will be given to experienced financial advisors who have a minimum of 12 months of industry experience, with a RE5 qualification. We have an incredible value proposition that includes extensive training and development that will culminate in an industry specific post-graduate qualification.
We provide on-going support from our professional team of specialists and a strong mentorship environment that experienced candidates thrive in. We also offer a highly competitive remuneration and rewards model and numerous development and career progression opportunities.
Benefits offered:
Group Life benefits, including spouse cover, Trauma cover and optional GAP cover

Pension Fund, Temporary disability cover, Funeral cover and Medical Aid

A training allowance of R24 000

An interest free loan up to R20 000 to purchase technology equipment
Various types of contracts are available including but not limited to:
or 85% commission plus a monthly support allowance
Incentives offered:
Vesting allowances

Performance bonus

Falcon Bonus (for advisers with less than 3 years' experience

A digital activity allowance

Participation to various competitions including national and international conventions
Get in touch with us today for a confidential discussion regarding a real career opportunity with a professional organization, with a national footprint, where multiple income streams exist to assist you in setting up a professional and sustainable business practice of your very own.
We are looking for Financial Advisors who display the following:
Self-motivation and organisation;
A good level of numeracy and IT skills;
A target-driven mind-set;
Negotiation and influencing skills as well as determination and tenacity;
Research and analytical skills;
The ability to network and establish relationships with clients;
The ability to explain complex information simply and clearly;
Excellent communication, interpersonal and listening skills;
Customer service skills;
Discretion and an understanding of the need for client confidentiality;
An ethical and professional approach to work.
---
Required Skills
analytical skills
customer service
communication skills
financial advisor
managing client relationships
---
Candidate Requirements
Grade 12 (possessing a tertiary industry related qualification would be highly advantageous)
Driver's license with own reliable vehicle.
Computer literacy
Minimum of 12 months of industry experience
No adverse credit or criminal record
RE 5 certificate if you are currently rendering financial advice for longer than 18 months
Relevant industry recognized qualifications or FAIS credits if you have previously rendered advice within the financial services industry.
---
Hot Job
70 people have applied for this job. 1515 people have viewed this job.
About Sanlam Life Insurance Ltd
Working at Sanlam goes beyond merely a day job. It encompasses an ethos and culture, a way of doing business. We call it the Sanlam Way. The Wealthsmiths™ way.
Our Business:
Since our inception we have held true to our founding purpose of empowering South Africans to lead their best possible lives. We are a fully diversified financial services business offering comprehensive and tailored financial solutions for a broad range of market segments both locally and internationally. We deliver through four business clusters namely: Personal Finance, Investments, Emerging Markets and Short-Term Insurance (Santam & MiWay). A Group Office comprises a number of functions which provide overarching support and direction.
Our Opportunities:
Sanlam is based on a fundamental belief in honest, hard work to make the most of every rand we're entrusted with. We respect how hard people work for their money and we strive to make it work as hard for them as they did to earn it. In pursuit of this brand philosophy, you will work alongside interesting, passionate people and have the chance to be a part of challenging projects in a multicultural, stimulating environment. Over and above your skillset, there will be many opportunities for you to further Sanlam's Wealthsmith ™ ethos, not only in the office but also in the greater community and environment in which we operate. Irrespective of whether you're starting your career or you're an experienced professional, Sanlam offers opportunity in many diverse fields including accounting, actuarial science, investments, legal, IT and many more. For those interested in international exposure, we have business interests in the rest of Africa, India, Malaysia, the UK, Europe, Australia and the USA.
More Jobs at Sanlam Life Insurance Ltd