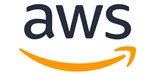 External Application
---
Vacancy Details
Employer: Amazon Web Services
DESCRIPTION
Are you passionate about building and leading successful IT transformations at large enterprises across the Public Sector in Sub Saharan Africa? Do you love leading an enterprise customer through a variety of projects involving IT strategy, distributed architecture implementation, and hybrid Cloud operations? Can you lead world class teams that drive breakthrough business outcomes using new IT deliver models?

AWS Professional Services is seeking a consulting Practice Manager who has experience working with the public sector and can lead a team of specialists across a range of disciplines. As an AWS Practice Manager, you will be responsible for building and managing a team of professional services consultants working with customers and partners to architect and implement innovative solutions. You will routinely engage with Director, VP, C-level executives and governing boards. You will be responsible for opportunity capture and driving engagement delivery. You will work closely with partner teams; drive business development initiatives through thought leadership; provide portfolio guidance and oversight; and meet and exceed customer satisfaction targets.

The ideal candidate will bring a diverse IT and/or Management Consulting background and knowledge of industry IT trends within the public sector space, leveraging this credibility as a strategic advisor to our customers, partners and internally across AWS.

The ideal candidate will be able to craft an innovative, forward-looking strategy while clearly outlining the investment and multi-step go-to-market plan necessary to help AWS customers lead the changes to IT strategy, policies, processes, people, governance and partnerships.

The position requires up to 30% travel to customer sites across Sub Saharan Africa (SSA)

Amazon is an Equal Opportunity-Affirmative Action Employer – Minority / Female / Disability / Veteran / Gender Identity / Sexual Orientation.
---
Candidate Requirements
BASIC QUALIFICATIONS
· 10+ years of experience in and customer-facing positions as a professional services leader.
· 10+ years of experience with public sector leading enterprise-level IT consulting programs, contracting procedures, standards and specifications
· Outstanding customer relationship management, sales, experience and collaboration skills
· Demonstrated ability to think strategically about business, product, and technical challenges
· Consulting practice leadership as manager; team size >20 and P&L responsibility
· Experience leveraging formal program management methodologies on enterprise level engagements
· Excellent presentation, communication (oral & written), and relationship building skills, across all levels of management.
· Excellent people management skills, including the ability to influence, negotiate and achieve results through others who are not direct reports.
· Bachelors or Master's degree in information technology or computer science or equivalent experience
· Ability to speak and write fluently in English and Arabic
PREFERRED QUALIFICATIONS
· Customer facing skills to represent AWS well within the partner environment and drive discussions with senior personnel regarding trade-offs, best practices, project management and risk mitigation
· Previous revenue management and forecasting experience.
· High-level of skill communicating and collaborating effectively across internal and external organizations, including sales, solution architects and customers
· Strong organizational and project management skills (PMP) with an ability to manage numerous, competing demands from internal and external stakeholders and customers
· Experience attracting new talent, developing team capabilities, and performing people management responsibilities
· Demonstrable knowledge of public sector IT Trends, procurement process and decision making
· The ability to generate ideas for how our program offerings can make our customers more successful
· Experience in a fast-paced, startup (or startup-like) environment and experience
· Outstanding customer relationship management experience and collaboration skills in a consulting team leader role
· Experience with providing strategic, consultative services in a sales or professional services environment.
· Must enjoy working in a highly collaborative environment fast paced environment.
· Ability to communicate complex topics to an audience with various functional knowledge
· Understanding of how traditional public sector customers prefer to buy consulting and advisory services and procure large-scale transformation solutions
· Experience with cost engineering Cloud environments to ensure customers operating at the lowest cost per customer footprint with integrated continuous cost improvement
· Proven experience migrating production enterprise applications to public and private Cloud
· Experience with DevOps, Continuous Development, Continuous Deployment, Continuous Integration and Micro-Services
· Experience with ITSM processes and ITIL, along with integration experience of Cloud solutions and services with enterprise IT Service Management systems and processes
Amazon is an Equal Opportunity-Affirmative Action Employer – Minority / Female / Disability / Veteran / Gender Identity / Sexual Orientation.
---
4167 people have viewed this job.
About Amazon Web Services
Amazon Web Services is a secure cloud services platform, offering compute power, database storage, content delivery, and other functionality to help businesses scale and grow. Millions of customers currently leverage our cloud products and solutions to build sophisticated applications with increased flexibility, scalability, and reliability.
Our Cape Town development center is where the where Amazon Elastic Compute Cloud (Amazon EC2) was first created, in 2005, and still plays a key role in developing and running the majority of Amazon's EC2 core. In 2012, we also started building an AWS Support group based in Cape Town.

AWS isn't a start-up any more, but that doesn't stop us from acting like one. We set out every day to innovate and disrupt the status quo. We pursue unexpected paths and try to see things differently. We don't just sit back and watch the world change; we're the ones changing it. And we're on the hunt for curious and inventive builders who want to join a company where every day is full of challenging and meaningful work.

Sound like you? Then come build the future with us.


Similar Jobs
Practice Manager
Johannesburg
Job Type: Permanent
Posted 09 Feb 2021 | 43 Days left
More Jobs at Amazon Web Services