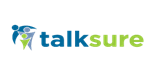 Salary:

Market Related

Commision: Yes

Job Type: Permanent

Sectors: Call Centre Sales

Reference: WFH08/2020 Management
---
Vacancy Details
Employer: Talksure
Over the past months, we've had to make numerous changes to the way we conduct our lives and daily business activities. From well before the national lockdown, Talksure took unprecedented steps to ensure a hygienic and healthy working environment for all our staff. We evolved to meet the needs of an extreme new reality and embraced the new normal by speedily, successfully, and safely implementing Work from Home solutions from Day 1 of Level 5 Lockdown.
Because of this, Talksure is able to continue to create new jobs, notwithstanding the challenges brought about by the COVID-19 Pandemic.
All current vacancies include the opportunity to Work from Home. This provides prospective candidates with the opportunity to stay safe whilst securing an income and building a great career.
Sales team leader and management positions are available for highly results driven, self-starting team players, with proven management skills, who want to work from the comfort and safety of their own homes, delivering exceptional sales performance through well-developed virtual leadership practices.
If you have big dreams and big goals, look no further!
We are looking for experienced sales team leaders and managers with exceptional track records in delivering great results in selling insurance and non-insurance products.
Talksure is committed to long term relationships, the success of all our people and the development of their careers, while ensuring their health and safety in the most reliable way possible – working from home.
#StaySafe #StrongerTogether
---
Candidate Requirements
Qualifications
Matric or equivalent is a minimum requirement with preference given to a matric with commercial subjects
A tertiary qualification in business (BComm, BBA) or equivalent will be an advantage
Previous Sales management experience essential (Teamleader, Campaign Manager, Sales Manager, Team Manager, Sales Supervisor, etc)
Competencies
The ideal candidate will deliver practical solutions demonstrating a strong bias for pragmatism and application of common sense. He/she will demonstrate excellent verbal and written communication skills and be comfortable with delivering presentations to various stakeholders on performance and results achieved. This candidate must be highly numerate, technologically skilled and must demonstrate robust commercial acumen. The candidate will further demonstrate the following:
a strong customer service orientation
the ability to work well in teams
the ability to engage internally and externally to the organisation and positively influence action and decisions
leadership skills and the ability to motivate and develop staff
a desire to help others work towards targets and develop their skills
results orientation
a bias for action and urgency
a focused and self-motivated approach to work
the ability to manage change
---
Hot Job
262 people have applied for this job. 3605 people have viewed this job.