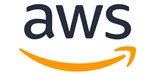 External Application
---
Vacancy Details
Employer: Amazon Web Services
DESCRIPTION
Are you a migrations expert who has experience with executing large-scale migrations from on-premises to the AWS Cloud? Would you like to work with our customers to help them plan, prepare and execute large-scale migrations and leverage the benefits of the AWS Cloud? Would you like a career that gives you opportunities to help customers and partners use cloud computing to do big new things faster and at lower cost? Do you want to be part of history and transform businesses through cloud computing adoption? Do you like to work on-site in a variety of business environments, leading teams through high impact projects that use the newest application technologies? Would you like a career path that enables you to progress with the rapid adoption of cloud computing?
At AWS, we are hiring the best hands-on migration experts, who can help our clients and partners migrate their business-critical applications to take advantage of the global scale, elasticity, automation and high-availability features of the AWS cloud. Our consultants will collaborate with partner and client teams to determine migration strategies, build migration business cases, analyze application portfolios, perform application assessments, develop migration plans, design migration processes, implement migration tools, support the migration execution, and ensure operational integration. These professional services engagements will focus on leading our customers through large-scale migration programs using the AWS migration methodology, AWS migration services and AWS tools such as AWS Migration Hub, AWS Application Discovery Service and AWS Database Migration Service.
---
Candidate Requirements
BASIC QUALIFICATIONS
Bachelor's degree, or equivalent experience, in Computer Science, Engineering, Mathematics or a related field
5+ years of experience in leading large-scale migration programs with hands-on expertise in two or more of the following domains: migration strategy design, migration business case creation, application portfolio analysis, application assessment, migration process design, migration tool implementation, migration execution, or operational integration.
5+ years of experience as a technical specialist in customer-facing roles
Ability to think strategically about business, product, and technical challenges in an enterprise environment
Good experience with agile project management methodologies
PREFERRED QUALIFICATIONS
Experience in a program management role or similar
Experience with migrating applications from on-premises to the AWS Cloud
Hands-on experience with deploying and using migration tools (e.g. Double-Take, Racemi)
Exposure to the AWS platform and its compute, storage, networking and migration services

Masters or PhD in Computer Science, Physics, Engineering or Math
Understanding of virtualization technologies and system architectures that utilize load balancing, horizontal scalability and high availability
Presenting at public events such as technology conferences, hackathons, etc.
Experience working directly with customers and partners
---
1276 people have viewed this job.
About Amazon Web Services
Amazon Web Services is a secure cloud services platform, offering compute power, database storage, content delivery, and other functionality to help businesses scale and grow. Millions of customers currently leverage our cloud products and solutions to build sophisticated applications with increased flexibility, scalability, and reliability.
Our Cape Town development center is where the where Amazon Elastic Compute Cloud (Amazon EC2) was first created, in 2005, and still plays a key role in developing and running the majority of Amazon's EC2 core. In 2012, we also started building an AWS Support group based in Cape Town.

AWS isn't a start-up any more, but that doesn't stop us from acting like one. We set out every day to innovate and disrupt the status quo. We pursue unexpected paths and try to see things differently. We don't just sit back and watch the world change; we're the ones changing it. And we're on the hunt for curious and inventive builders who want to join a company where every day is full of challenging and meaningful work.

Sound like you? Then come build the future with us.


More Jobs at Amazon Web Services