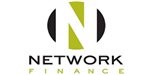 Salary:

R141 667.00 - R150 000.00 Per Month

Job Type: Permanent

Sectors: Finance

Reference: NFC007015/TKa
Partner Ad
External Application
---
Vacancy Details
Employer: Network Finance
We are in need of a CFO experience in the tendering process, contracting and dealing with work in progress. Good presentation skills required to be able to work with senior stakeholders. This roles responsibilities include budgeting and forecasting and requires someone who has managed revenue.
Job & Company Description:
A leader in their space. A dynamic, driven group of individuals with strong customer focus. We are looking for someone with a construction, engineering and manufacturing background. This could include having dealt into the construction and engineering space.
Duties & Responsibilities:
Responsible for managing the Forecasting, Planning & Analysis functions for lines of business within the Group to achieve all planning, forecasting, managerial reporting objectives and deliverables of the Group. Reporting to the Shareholders. Identify and investigate potential inefficiencies / risks encountered by the business based on financial and operational performance metrics. This includes providing Senior & Executive management with business insights into the activities and operational issues/opportunities impacting their business.
Job Experience & Skills Required:
CA (SA) minimum
8 years commercial exposure
6 years in Senior Management
4 years managing a reporting function
Experienced in a tendering and contracting environment
Knowledge of budgeting & forecasting principles
Ability to effectively report
Construction, Engineering industry experience required
A strong background in identifying and recommending new practices / methods of business operations and performance analysis and metrics
Must be able to understand complex business models and strong ability to interpret data and foresee future outcomes Able to implement comprehensive and integrated accounting policies and procedures in a large and complex organisation
If you are interested in this opportunity, please apply directly. For more finance jobs, please visit www.networkrecruitment.co.za
If you have not had any response in two weeks, please consider your application unsuccessful.
Your profile will be kept on our database for any other suitable roles / positions.
We also invite you to contact us to discuss your next career move in finance!
For more information contact:
Tatum Karam
CA(SA) and General Finance Specialist
---
2 people have applied for this job. 154 people have viewed this job.
About Network Finance
Established in 1987, Network Recruitment has offered optimum perm and contract recruitment solutions to client and candidate for over 20 years in the specialist areas of IT, Finance and Engineering thus, living up to its credo of DEVELOPING RELATIONSHIPS, DELIVERING RESULTS!
Network Recruitment is a trading division within ADvTECH Resourcing (Pty) Ltd, a wholly owned subsidiary of the listed company, ADvTECH Limited, a JSE-listed company. The Network Recruitment brand is represented nationally, with branches located throughout Gauteng, and is able to make both national, African and international
Network Recruitment is a member of APSO (The Association of Personnel Service Organisations of South Africa) and is ethically bound to adhere to a strict code of ethics, ensuring above average levels of service excellence.
Network Finance Capital
An industry requiring specialist skills deserves specialist recruitment. This is precisely what Network Finance offer, making it a clear leader in the field.
Our project teams are trained extensively to arm themselves with in-depth knowledge of the trends and dynamics unique to the finance sector.
Network Finance enjoys strong partnerships with several leading banks, corporate and listed companies. Effective sourcing strategies, combined with specialist knowledge and a detailed understanding of client needs, ensure successful placements that satisfy both clients and candidates. Thanks to these efforts, over 60% of placements constitute repeat business
Network Finance is supported by a solid infrastructure and extensive national database. Although based in Gauteng, Network Finance is able to assist with both national and international recruitment - as well and permanent and temporary finance placements.
Similar Jobs
CFO
East Rand
Job Type: Permanent
Posted 12 Jul 2020 | 14 Hours left
CFO
Johannesburg
Job Type: Permanent
Posted 15 Jul 2020 | 4 Days left
More Jobs at Network Finance