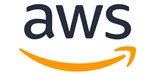 Salary:

Market Related

Job Type: Permanent

Sectors: Engineering IT

Reference: 1203975
External Application
---
Vacancy Details
Employer: Amazon Web Services
DESCRIPTION
Are you an Analytics, Big Data or Data Warehousing specialist? Do you have experience of data ingestion, storage, processing and visualization? Do you like to solve the most complex and large-scale data challenges in the world today? Do you want to have an impact in the development and use of new data analytics technologies? Come join us!
As a Specialist Solutions Architect, you will innovate and scale architectural best practices around building and operating Analytics workloads by collaborating with key customers, developing content and enabling the wider community to adopt the AWS portfolio of services around Analytics.
In this role, you will have the opportunity to enhance your knowledge around high-volume, large scale analytics, help shape AWS services and leverage this expertise to guide AWS customers in multiple sectors across EMEA
As a trusted advisor with technical expertise in Analytics, you will share recommendations around security, cost, performance, reliability and operational efficiency to accelerate key projects for our customers.
Inside AWS, you are an ambassador of our customers. You will articulate customer needs by synthesizing your observations from customer engagements and market trends around Analytics workloads to inform the roadmap of AWS features.
In this role, your creativity will link technology to tangible solutions, with the opportunity to define and implement cloud-native reference architectures for a variety of use cases.
Specialist Solutions Architects are thought leaders in AWS technology and industry trends in the Analytics space who create and share best practices through white papers, code samples, workshops, user groups and blog posts.
If you are enthusiastic about enabling AWS customers on the art of the possible, while challenging the impossible, come and build the future with us.
---
Candidate Requirements
BASIC QUALIFICATIONS
· Background in any of the following: Data Warehousing, Big Data, Hadoop ecosystems, Business Intelligence, Streaming applications, Data Lakes, Data Migration or or large scale operational Analytics
· Experience designing, building, refactoring or operating Analytics - either on premises or in the cloud
· Knowledge of some relevant languages, tools and frameworks (e.g python, Java, R, scala, spark, Kafka, Hadoop ecosystem, presto, Hive,Teradata, Elasticsearch and SAS Analytics amongst others)
· Experience engaging successfully with internal or external stakeholders delivering solutions to help businesses suceed
PREFERRED QUALIFICATIONS
· One or more of the following qualifications are desired but not required:
· In-depth working knowledge in a technology domain such as distributed internet-scale web applications, DevOps, Serverless, Machine Learning, high-performance databases (SQL and/or NoSQL), Master Data Management (MDM), Data Governance, Change Data Capture (CDC), highly secured workloads etc.
· Experience working in a customer-facing role, creating technical content or delivering enablement sessions
· Experience with cloud technologies including relevant industry certifications (e.g. AWS Solutions Architect Associate or Professional)
· Experience with migrating workloads between data centres or from on-prem to cloud
· Technical degree (Maths, Science, Engineering, Computer Science, Information Technology or similar)
---
395 people have viewed this job.
About Amazon Web Services
Amazon Web Services is a secure cloud services platform, offering compute power, database storage, content delivery, and other functionality to help businesses scale and grow. Millions of customers currently leverage our cloud products and solutions to build sophisticated applications with increased flexibility, scalability, and reliability.
Our Cape Town development center is where the where Amazon Elastic Compute Cloud (Amazon EC2) was first created, in 2005, and still plays a key role in developing and running the majority of Amazon's EC2 core. In 2012, we also started building an AWS Support group based in Cape Town.

AWS isn't a start-up any more, but that doesn't stop us from acting like one. We set out every day to innovate and disrupt the status quo. We pursue unexpected paths and try to see things differently. We don't just sit back and watch the world change; we're the ones changing it. And we're on the hunt for curious and inventive builders who want to join a company where every day is full of challenging and meaningful work.

Sound like you? Then come build the future with us.


More Jobs at Amazon Web Services