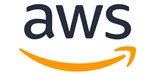 Salary:

Market Related

Job Type: Permanent

Sectors: Technology Research

Reference: 1038264
External Application
---
Vacancy Details
Employer: Amazon Web Services
DESCRIPTION
The EC2 Placement Team in Cape Town is looking for a Research Scientist to help us solve some of the most interesting problems in the Amazon Elastic Compute Cloud (EC2) space. The Placement Team is responsible for matching our customers' instance requests to physical servers in our data-centers. This is a multi-dimensional optimization problem with massive customer and business impacts, and an incredible opportunity to work on cutting-edge problems at significant scale, and to build and own novel optimization systems.

Responsibilities include:
· Drive development, deployment and management of models and systems to improve EC2's ability to match customer workloads with our compute infrastructure.
· Perform analysis and build prototypes, simulations and experiments to test hypotheses. Communicate findings persuasively in writing and verbally.
· Continually innovate and improve our analysis and implementation capabilities leveraging world-class infrastructure
---
Candidate Requirements
BASIC QUALIFICATIONS
· PhD or Master's degree in a quantitative field or equivalent contribution and experience
· At least 4 years of hands-on work experience in data science
· Experience with Python and tools/frameworks in the analytics/ML ecosystem (e.g. numpy, pandas, matplotlib, SciPy stack) and working in Jupyter notebooks
· Experience with SQL and working with large-scale data sets
· Knowledge and practical experience applying Machine Learning techniques
· Experience deploying and managing Machine Learning models into a high-scale production environment
· Practical experience with frameworks such as Pytorch, Keras, Tensorflow, caffe2, or mxnet.
· Excellent problem solving and analytical skills
· Excellent written and verbal communication skills
PREFERRED QUALIFICATIONS
· Experience working with large-scale distributed systems and data infrastructure
· Experience working with AWS
· Experience in training co-workers
· Project management experience desired for working on cross-functional project
---
1039 people have viewed this job.
About Amazon Web Services
Amazon Web Services is a secure cloud services platform, offering compute power, database storage, content delivery, and other functionality to help businesses scale and grow. Millions of customers currently leverage our cloud products and solutions to build sophisticated applications with increased flexibility, scalability, and reliability.
Our Cape Town development center is where the where Amazon Elastic Compute Cloud (Amazon EC2) was first created, in 2005, and still plays a key role in developing and running the majority of Amazon's EC2 core. In 2012, we also started building an AWS Support group based in Cape Town.

AWS isn't a start-up any more, but that doesn't stop us from acting like one. We set out every day to innovate and disrupt the status quo. We pursue unexpected paths and try to see things differently. We don't just sit back and watch the world change; we're the ones changing it. And we're on the hunt for curious and inventive builders who want to join a company where every day is full of challenging and meaningful work.

Sound like you? Then come build the future with us.


More Jobs at Amazon Web Services