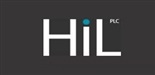 Salary:

Market Related

Job Type: Permanent

Sectors: Retail

Reference: HCH-1709
External Application
---
Vacancy Details
Employer: HomeChoice
Introduction:
HomeChoice is a leading omni-channel retailer, delighting our customers with an innovative range of curated products on personalized terms. Our aim is to provide multiple, convenient and easy retail shopping channels to guarantee that we meet all our customer expectations.
Description:
Purpose of the role
To ascertain customers immediate need with regards to customer service and sales.
Key Performance Areas
Customer interaction through sales & service experience, process adherence and quality. Accounts/short deliveries/ replacements/pick up's/irate customs/goods return's/urgent orders


Customer assistance with regards to instalment payments, query resolution, order processing, goods returned


Cash Management aligned to policies & procedures


Daily administration accurate and timeous aligned to company policies and procedures


Customer Experience


Ensure customers are attended to on entry to show room


Ensure there immediate needs are ascertained, and assist accordingly


Ensure customers are assisted at self -help kiosks


Product and process knowledge retention


Ensure that you are up to date with the catalogue and HomeChoice Products


Ensure that you are up to date on offers and pricing aligned to catalogue


Ensure that your system knowledge with regards to customer sales & service is up to date


Visual merchandising & Housekeeping


Support Visual Merchandising aligned to VM & Housekeeping protocols


Ensure that Housekeeping is a priority and facilitated throughout the working day, at opening, and closing


Spot checks on opening times


Goods returns & Administration


Manage Customer returns administration and stock returns to WFS /GR book audits


WFS Feedback


Catalogue stock management


Ensure Catalogues are always readily available


Ensure that you are up to date with Stock volumes advertised & promotions


Assessment process completion


Ensure that Assessments are documented on customers account.


See that assessments are posted and collected timeously.


Accounts/short deliveries/replacements/pick up's/irate customs/goods return's/urgent orders


Assist customers with account queries


Please Note:
All interviews will be taking place via Microsoft Teams.
Requirements:
Qualifications & Accreditations
Grade 12 / Matric or Equivalent
Experience & Skills


Minimum of 2 year Sales experience within a Retail Environment


Effective communication skills (verbal and written)


Must be able to work shifts, weekends and public holidays


Clear credit and criminal record


Must be computer literate (email, internet, word and excel)


Excellent telephone and face to face customer etiquette


Attributes & Behaviours


Customer focused / centric attitude


Performance-driven and results-orientated with a relentless drive to succeed


A strong can-do attitude and an energetic positive approach


Exceptional attention to detail with a thorough approach to work


Excellent listening and interpersonal communication


Team player but able to work independently


---
299 people have viewed this job.
About HomeChoice
HomeChoice International PLC (HIL) is an investment holding company incorporated in Malta and listed on the JSE Limited. Through its operating subsidiaries, HomeChoice and FinChoice, the group sells innovative homewares merchandise, personal electronics and loan products to the rapidly expanding middle-income market in southern Africa through mail order (catalogue), electronic channels (Internet and mobile phone) and call centres.
The group was restructured during 2014 to facilitate expansion outside South Africa, a further step towards achieving its ambitions of becoming a pan-African retailer. HIL was established as an offshore holding company and was listed in the General Retailers sector on the JSE Limited in December 2014 with a market capitalisation of R3 billion.
The group has 3 operating segments:
RETAIL
HomeChoice is an omni-channel home shopping retailer offering an extensive range of household textiles and homeware merchandise on credit through a convenient shopping experience, together with a home delivery service. The product offering has broadened under the FoneChoice brand to include personal electronics.
FINANCIAL SERVICES
FinChoice is a niche provider of unsecured personal loan products to HomeChoice customers with good credit records. FinChoice leverages the HomeChoice customer database and marketing platforms to acquire loan customers at low cost and predictable repayment behaviour. The business focuses on short term and low-value loans.
PROPERTY
The group owns the head office building and a centralised distribution centre in Cape Town, as well as additional land adjacent to the head office which is currently being developed into a new call centre facility.