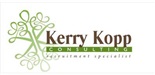 ---
Vacancy Details
Employer: Kerry Kopp Recruitment Specialists
Data and Input
· Ensure that new accounts are opened correctly once advised by enrolment. Standing data to be input at a recognised standard. Liaise with Enrolment to ensure correct and sufficient data supplied.
· Ensure that all data fields are updated when changes are advised e.g. changes to client contact detail.
· Ensure that all charges and client recoverable amounts are promptly and accurately charged to client accounts.
· Ensure that all debit orders, payments and other credits are promptly credited to the correct account.
· Ensure that all accounts are properly closed once the debtor has exited the institution.
Cash and Bank
· Prepare bi-monthly, quarterly debit orders; Liaison with parents with respect to control and effoecient processing of debit orders, as necessary;
· Ensure that all payments are correctly and promptly receipted where paid in cash/cheque/EFT.
· Ensure that all foreign payments are promptly realized in Rands and credited to the relevant account.
· Resolve unknown credits with the bank and through parent communication.
Reconciliations and Finance reporting
· Reconciliation on a monthly basis of the following :
§ Fee income to number of people enrolled. Liaise directly with Academic Secretary and Enrolment/Marketing as necessary;
§ Annual fees in Advance;
§ Discount on annual fees;
§ Remission and accident insurance;
§ Foreign Deposit held for current foreign students;
§ Unknown receipts report;
· Reconciliaition and reporting of Entrance Fees. Preparing journal entries as these fees are taken into income;
· Weekly and Monthly age analysis report, supported by detailed list of arrangements in place. Efficient use of the Debtors Manager module within Sage Evolution to manage debtors in default and track promise to pay (PTP).
Account Management and Collections
· Capture chosen payment terms and communicate these with debtors;
· The following up of all debtors that exceed either stated policy or individually agreed credit terms. This includes:
§ The timely telephoning/sms/e-mail of debtors for standard communication or default follow up;
§ Returned debit order notification requesting rectification of the return within 24 hrs;
§ The raising of all collection problems with the Finance Director for further instruction;
§ Identification of accounts where exclusion of the scholar may be required and timeous notification of the Marketing Director/Enrolment Officer;
§ Preparation of Acknowledgement of Debt agreements where indicated;
§ The timely and accurate attending to all queries raised by debtors including those which are the causes of non/delayed payment.
§ Timely identification of accounts that need to be handed over for collection. Preparation of applicable information to be submitted to attorneys.
· Ensure that all debtor and collection matters are appropriately recorded and retained on Debtors Manager (system) and the debtors file for reference purposes.
General
· Any other task related to the operation and management of the debtor and credit control function as may be requested from time to time.
· Any other task which may be requested from time to time.
· First-level supervision of finance staff who may have debtor related tasks assigned to them
---
Required Skills
financial reporting : 5 to 6 years
reconciliations : 5 to 6 years
communication skills : 5 to 6 years
credit control supervisor : 5 to 6 years
sage evolution : 3 to 4 years
debtors manager : 5 to 6 years
---
Candidate Requirements
B.Comm, Bookkeeping Diploma, Credit Control Certificate
5 years plus experience in a similar role
Excellent Communication skills
Systems experience
Sage Evolution
---
22 people have applied for this job. 411 people have viewed this job.
Similar Jobs
Credit Manager
KZN Midlands
Job Type: Permanent
Posted 30 Jul 2020 | 49 Days left
More Jobs at Kerry Kopp Recruitment Specialists
Credit Manager
KZN Midlands
Job Type: Permanent
Posted 30 Jul 2020 | 49 Days left