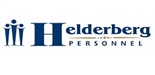 Salary:

Market Related

Job Type: Permanent

Sectors: Admin

Reference: SW002430/JM
Partner Ad
External Application
---
Vacancy Details
Employer: Helderberg Personnel cc
My client, a well established and reputable company based in TechnoPark Stellenbosch is looking for a Personal Assistant to their COO. A strong background in administration and secretarial with a relevant diploma secures.
Key Performance Areas:
1. General Project coordination and technical support:


Support the COO with administration and coordination of projects managed under the COO office.


Assist with project communications, schedule management, projects meetings, record keeping and follow-up on tasks.


Draft contracts e.g. Service Level Agreements, Memorandum of Agreements and others.


Collation of reports and basic review of report documents.


Document management.


2. Provide general administrative support:


Prepare correspondence and presentation material, draft emails and letters, prioritise documents and general assistance to COO.


Provide basic budget administrative support, processing of payments and manage the COO expense claims.


Administer COO's calendar.


3. Secretarial support:


Schedule meetings, appointments, conferences and other activities to enable optimal use of COO's time.


Manage meetings with internal staff and external parties (e.g. government stakeholders, private sector organisations etc.) and take minutes for meetings, as required.


Perform secretarial duties for select internal meetings including the Management Committee (MANCO) meeting.


Assist with travel plans for COO i.e. make reservations or arrangements for various events, including preparing itineraries, liaising with the Travel Administrator to ensure travel is coordinated with utmost efficiency, compiling travel vouchers and maintaining travel records.


Liaise with all necessary internal and external parties to ensure the appropriate logistical planning and coordination (catering, guest list, invitations etc.) of events (project launch functions and project hand over functions etc).


4. Logistical support – travel and events
5. Collaborative support:


Provide necessary secretarial and administrative support during peak times occurring during corporate meetings planning, preparation of documents and logistical support.


Offer support at times when PA to CEO is out of office on leave and thereby being an additional resource in an acting capacity.


Role Requirements:


PA/Executive diploma beneficial


Experience of at least four years as an executive PA


Working experience in project management environment and project administration


Good experience coordinating executive level meetings


Experience in travel coordination and logistics


Excellent use of English: oral and written for writing, copy-writing and editing


Good command of Afrikaans for understanding written and spoken


Proficiency in MS Office, including Outlook and digital capability


Development and use of systems for checking, follow up and creating efficiencies


Advanced EQ in interaction, communication, cultural sensitivity


Quality orientation with attention to detail for high levels of accuracy


Strong capability to multitask, organise, prioritise and streamline tasks


---
2069 people have viewed this job.
About Helderberg Personnel cc
Based in Somerset West, Helderberg Personnel was established in 1998. The company initially started doing placements in the Helderberg Basin and over the years expanded nationally. Our background has proved to be invaluable in providing a high standard of recruitment, screening, evaluation and placement of candidates.
Our Value proposition:
The true value proposition of the Helderberg Personnel brand is our commitment to attending to our clients' needs, culture and values and to ensure that, through comprehensive interviews with candidates, the overall match is determined to ensure a long term relationship. The identity of the client remains confidential at all times. We understand that our function is to ensure that the candidate must become a strategic partner to a business instead of a mere employee. Helderberg Personnel has achieved a steady growth over the last years and we have evolved into one of the leading agencies in the region. We have made placements cross functional, cross industry and up to senior management level.
More Jobs at Helderberg Personnel cc
HR Officer
Somerset West
Job Type: Permanent
Posted 14 Aug 2020 | 17 Days left
Creditors Clerk
Somerset West
Job Type: Permanent
Posted 14 Aug 2020 | 17 Days left
Shop Manager
Cape Town Southern Suburbs
Job Type: Permanent
Posted 14 Aug 2020 | 17 Days left