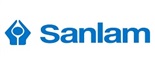 Salary:

Market Related (Negotiable)

Bonus: Based on performance

Commision: Based on performance

Job Type: Permanent

Reference: BULLION/JULY20
---
Vacancy Details
Employer: Sanlam Life Insurance Ltd
DO YOU HAVE EXPERIENCE IN FINANCIAL SERVICES?
ARE YOU A FINANCIAL ADVISOR, BROKER OR BANK CONSULTANT?
We are looking for individuals who know the difference between ordinary and extraordinary – exceptional people with exceptionally big dreams that thrive in a high-performance culture!
We offer an opportunity to join a dynamic insurance practice that offers excellent remuneration benefits, including a basic Income & Bonus structure combined with aggressive commission structure, training and a well-organized support structure.
---
Candidate Requirements
If you fit the following requirements and are keen to build up your business in the Financial Services industry, then we would like to hear from you:

CANDIDATES MUST HAVE:

Successfully completed Grade 12 and a minimum of 1 years' experience in the Financial Services Industry and or;

A tertiary qualification in commerce or finance and 1 years relevant experience;

Good interpersonal, communication, entrepreneurial and planning and organizing skills, must be performance driven, be business orientated and computer literate;

Have a passion to succeed.

Successful candidates will be part of the Senior Advisor group within the business and the above mentioned criteria should be seen as minimum requirements.

If you would like to earn an above average income and build a sustainable business within an icon in the Insurance industry, then we invite you to forward your CV to vacanciesec@sanlam.co.za or fax XXX-XXXX.

Please consider your application unsuccessful, should you not hear from us within 2 weeks.
---
Hot Job
43 people have applied for this job. 944 people have viewed this job.
About Sanlam Life Insurance Ltd
Working at Sanlam goes beyond merely a day job. It encompasses an ethos and culture, a way of doing business. We call it the Sanlam Way. The Wealthsmiths™ way.
Our Business:
Since our inception we have held true to our founding purpose of empowering South Africans to lead their best possible lives. We are a fully diversified financial services business offering comprehensive and tailored financial solutions for a broad range of market segments both locally and internationally. We deliver through four business clusters namely: Personal Finance, Investments, Emerging Markets and Short-Term Insurance (Santam & MiWay). A Group Office comprises a number of functions which provide overarching support and direction.
Our Opportunities:
Sanlam is based on a fundamental belief in honest, hard work to make the most of every rand we're entrusted with. We respect how hard people work for their money and we strive to make it work as hard for them as they did to earn it. In pursuit of this brand philosophy, you will work alongside interesting, passionate people and have the chance to be a part of challenging projects in a multicultural, stimulating environment. Over and above your skillset, there will be many opportunities for you to further Sanlam's Wealthsmith ™ ethos, not only in the office but also in the greater community and environment in which we operate. Irrespective of whether you're starting your career or you're an experienced professional, Sanlam offers opportunity in many diverse fields including accounting, actuarial science, investments, legal, IT and many more. For those interested in international exposure, we have business interests in the rest of Africa, India, Malaysia, the UK, Europe, Australia and the USA.
More Jobs at Sanlam Life Insurance Ltd
Financial Planner
Johannesburg South
Job Type: Permanent
Posted 27 Jul 2020 | 50 Days left