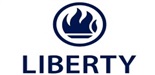 Salary:

Market Related

Commision: high commission earning potential

Job Type: Permanent

Reference: February - 2020 - 1
---
Vacancy Details
Employer: Liberty FA
Liberty are searching for driven individuals who have a previous sales track record. You will be responsible for providing solutions to clients based on their financial situation. We are searching for individuals who have a strong network and who have the ability to build and maintain new business, developing strong relationships and providing an excellent service.
Duties:
New business development
Financial needs analysis
Benefits:
50% subsidised medical aid
Training and development (product, systems and sales). You will receive training from professional Trainers as
well as your Manager and will therefore get training from someone who has experienced the industry first hand
Competitive commission based on achieving set sales targets
Passive income creation
Flexible working hours
Opportunity to join a well-established, reputable brand
Locations include: Umhlanga, Mount Edgecombe, Westville, Kloof and PMB
Liberty is not just our name. It's what we do
APPLY NOW
---
Required Skills
negotiation : 1 to 2 years
sales : 1 year or less
influencing others
---
Candidate Requirements
Requirements:
Laptop
Clear credit record
Clear criminal record
Valid driver's licence
Own vehicle (essential)
Industry experience (advantageous)
Skills:
Honesty and integrity
Excellent communication skills
Strong network/social contact
Strong presentation skills
Analytical thought process
Independence
Reliability
Previous sales track record
Qualifications:
Matric (essential)
Degree (preferable)
Regulatory Exam (RE exam) (highly advantageous)
---
Hot Job
61 people have applied for this job. 1299 people have viewed this job.
About Liberty FA
At Liberty we believe that when knowledge rolls up its sleeves, people's realities change. And that's what we do; we change realities every day.
Since 1957 we've grown from being a South African life insurer to a Pan-African financial services company, offering asset management, investment, insurance and health products.
Our thirst for knowledge is embodied by a group of outstanding people who give our clients the tools and advice needed to achieve success.
Why we are in business:
To pioneer new ways and guide people towards financial freedom.
Our purpose:
To make a difference in people's lives.
Our impact:
What we do changes people's realities.
Our vision:
To be the trusted leader in insurance and investment in Africa and our chosen markets.
Similar Jobs
Financial Adviser
Pietermaritzburg
Job Type: Permanent
Posted 20 Aug 2020 | 20 Days left
Financial Adviser
Mount Edgecombe
Job Type: Permanent
Posted 20 Aug 2020 | 20 Days left
Financial Adviser
Pietermaritzburg
Job Type: Permanent
Posted 28 Aug 2020 | 28 Days left
More Jobs at Liberty FA
Financial Adviser
Mount Edgecombe
Job Type: Permanent
Posted 20 Sep 2020 | 51 Days left