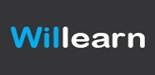 Salary:

Market Related

Bonus: Performance and contract completion bonus

Job Type: Permanent

Sectors: Academic

Reference: 1549402
---
Vacancy Details
Employer: Willearn
Introduction
The school belongs to an education group, a private organization now responsible for thirty educational institutions in Shanghai, Wuxi, Xiamen, and Wenzhou including primary schools and middle schools. This education group is Shanghai's largest private educational organization, in a very flourishing market.
At our school, we employ qualified and highly motivated teachers to work alongside their Chinese colleagues delivering engaging yet challenging lessons for our students. The Curriculum combines the Chinese and British curricula to ensure that students develop into academically fluent bilingual learners, ready to undertake their Secondary education in IGCSE and the IB. As a Primary teacher, you will be responsible for planning and delivering lessons in the English language, as well as co-planning and co-teaching Science, Thematic Inquiry and Guided Reading.
The Primary School is just one part of our purpose-built campus that offers all-through education, from Kindergarten to Secondary. Located near Shanghai (a 30-minute train ride) whilst providing all the benefits of a modern city located on the shores of the picturesque Tai lake.
---
Required Skills
teaching experience : 2 to 3 years
---
Candidate Requirements
Teachers with energy, creativity and a passion for working in Primary education
• At least 2 years' experience teaching as verified by references
• Education Degree
• English native speaker
---
Hot Job
164 people have applied for this job. 4081 people have viewed this job.
About Willearn
Willearn is a teacher recruitment agency based in Shanghai, China. We have a recruitment division located in Johannesburg, South Africa.
We're seeking full time teachers of all experience levels for education-related positions in China.
Our vision is to be the leading service provider in our industry and to be the most reliable and responsible recruitment agency for both teachers and schools. We wish to provide our candidates a life-changing opportunity.
The mission of Willearn is to find our candidate a safe, meaningful and rewarding job abroad through our efficient and professional recruitment service.
Company Culture:
We value our teachers' satisfaction and company's reputation the most.
We strive for excellence and professionalism by promoting access to professional intellectual capital in order to be the benchmark of recruitment for overseas placement and teaching jobs in China.
Company Benefits:
We do physical background checks to all the schools we partner with to ensure they possess operating license and provide friendly working environment to our teachers.
Our application process takes only 7 working days after we obtained all the relevant documents from the applicant.
Our legal department will be able to help our teachers to scrutinize their employment contract before they accept it. If the School breaches the contract in later stage, Willearn will pay for the return ticket and get our teachers back home safely.
We care about the further career development of our teachers, therefore we will continuously assist our English teachers once they arrived in China.